With the Maptriks Pro application, analyze the real world's digital twin on your computer screen, and be informed while making your decisions!
Strengthen your location-based business decisions with the Maptriks Pro application, which is a modular structure that can be shaped according to your demands and needs.
You can perform location-based queries by using the map tools in the application that contains these digital equivalents. By uploading your dealer, sales, field, product and different company data to the application, you can enrich the data in Maptriks Databank and discover the relationships between them. Thus, you can strengthen your business decisions with more accurate data-based information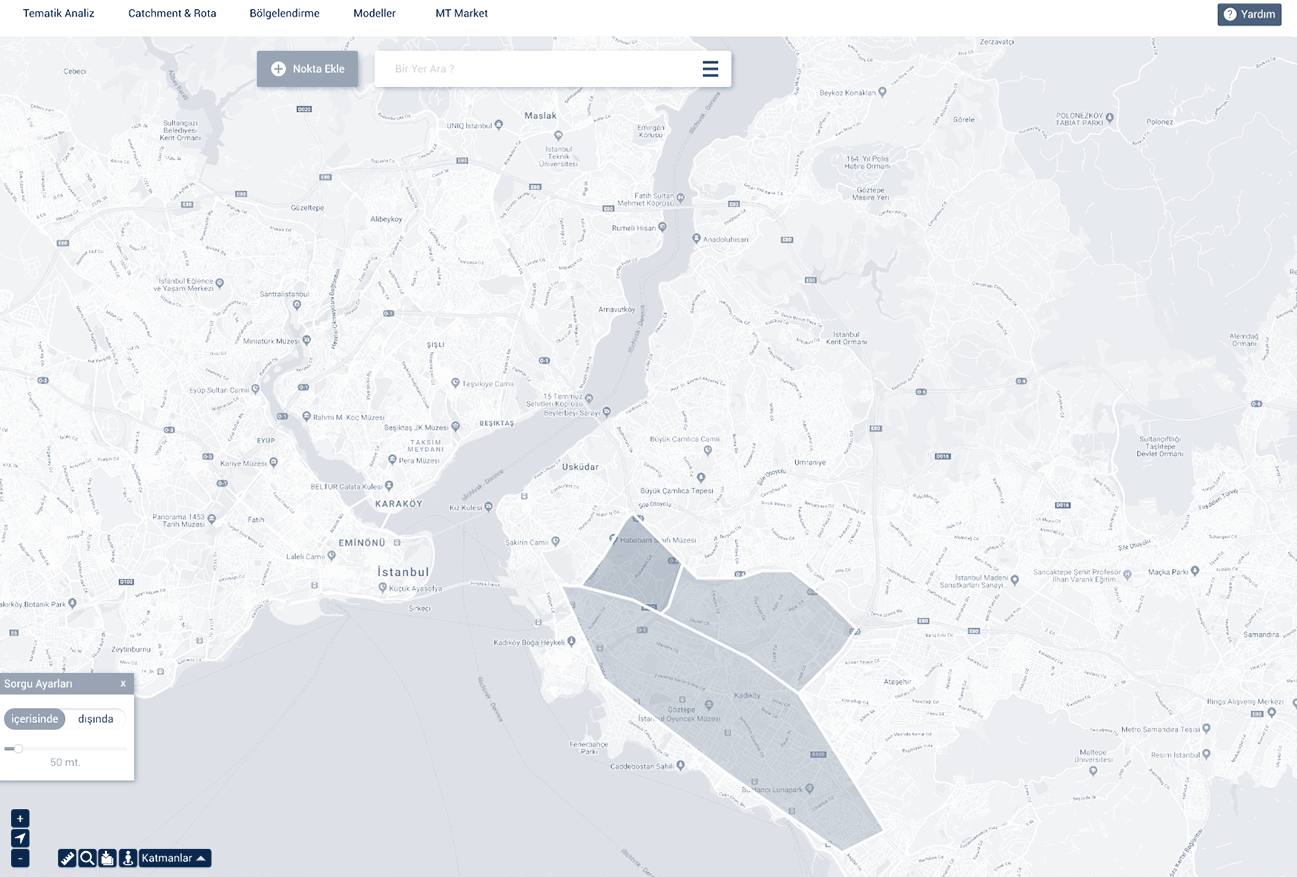 You can analyze the location data of your brand with demographic data on the map. You can measure the competition using Maptriks datasets. With filtering and custom query modules, you can extract insights from your data and access their numerical equivalents
In addition to making growth investment decisions such as opening a branch by using spatial and statistical analysis, you can also make strategic choices for your downsizing steps such as closing branches. You can benefit from Maptriks consultancy solutions that are suitable to be supported with our Maptriks Pro-Modeler product. In addition, while making your long-term decisions, you can benefit from the data analytics experience offered by our expert consultant team.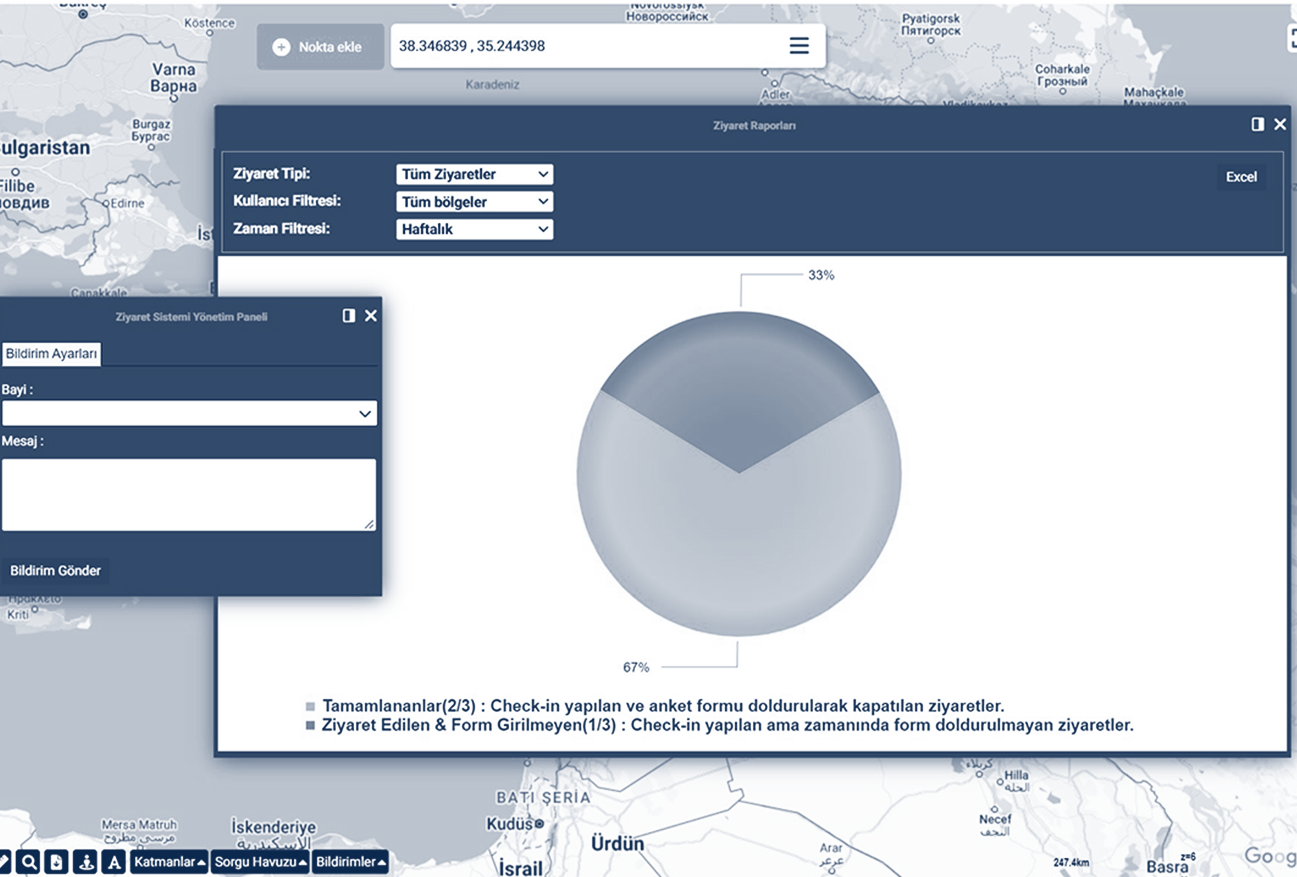 Basic Functions
Analysis and Inquiry
Zone Creation
Service Area Calculation
Location Analysis
Intelligent Analysis Discover
Model Building